10 BKC
Discover Spacious and Luxurious 3BHK Apartments in BKC, Mumbai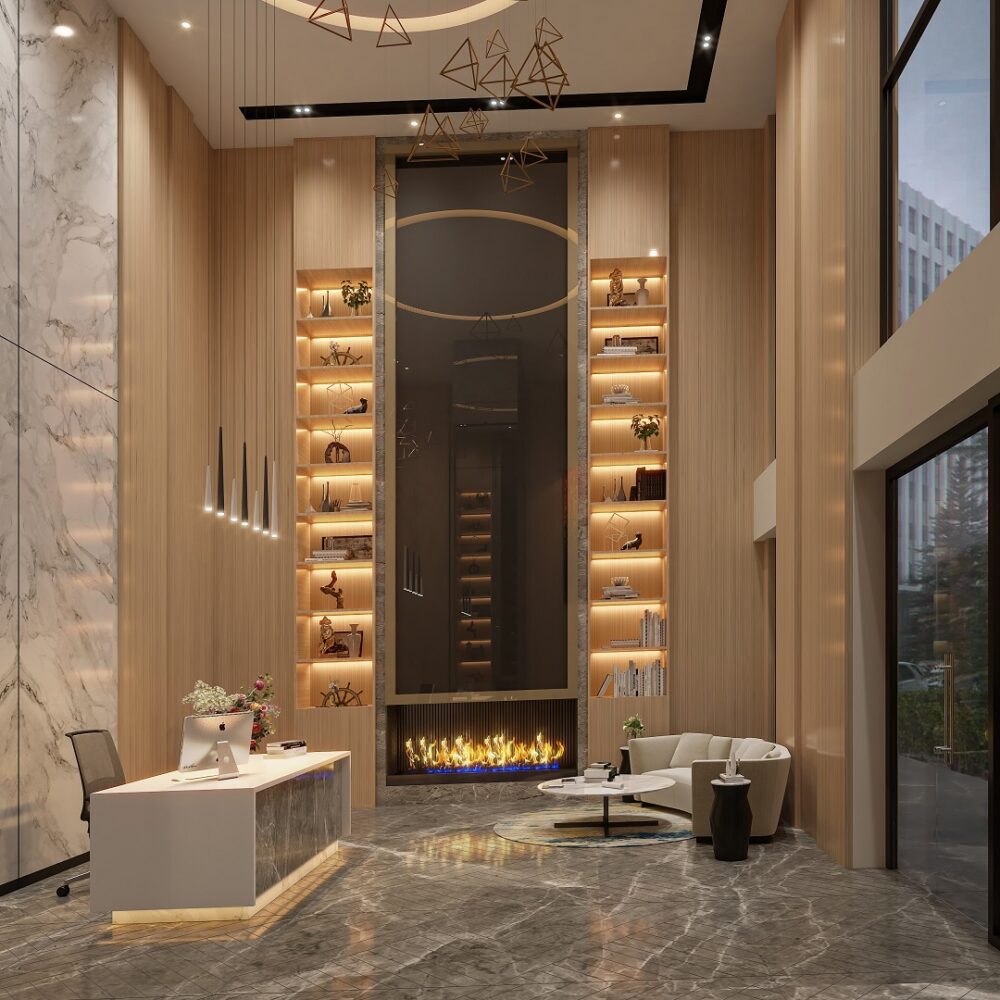 Welcome to The Ten BKC – an island of luxury nestled in the heart of Bandra Kurla Complex. This premium luxury haven boasts an all-side open 4.9-acre plot that is simply breathtaking. From the moment you step onto the grounds, you'll be transported to a world of opulence and grandeur.
At The Ten BKC, you get to witness exceeding international standards in design and execution, be it their 3bhk in bkc apartments or expansive 5BHK abodes. Every detail has been meticulously planned and executed to create an unforgettable experience. From the elegant architecture to the stunning interiors, no expense has been spared to create a space that is both magnificent and effective.
Experience the realm of luxury and extravagance at TEN BKC – an exclusive island of opulence nested in the heart of Bandra Kalanagar Complex. Encompassing a palatial 4.9-acre plot, this premium destination is not merely crafted to meet, but exceed international standards of sophistication and grandeur.
TEN BKC is a marvel of architecture where each side opens up to a breathtaking view of the city, seamlessly blending indoor and outdoor spaces. This haven is a utopia for those who seek to be one with nature's beauty and the world beyond.
TEN BKC stands as an illustrious place for elites who value the finer things in life. With its unparalleled design, prime location, and resplendent amenities, this place beckons those who value the ultimate balance of luxury and efficiency.
Whether you are seeking leisure, respite, or want to engage in business discourse, TEN BKC Project offers an all-inclusive experience, one that is truly indelible. Its breathtaking views, impeccable amenities, and services, TEN BKC stands as the definitive sanctuary for those who demand nothing but utmost excellence.
Amenities
Amphitheatre

Basketball Count

CCTV System

Convenience Store

Game Simulator

Gardens

Gym

Jogging Track

Kids' Play Area with Play Equipment

Kids' Pool

Multipurpose Hall

Reflexology Path

Senior Citizens' Area

Spa

Swimming Pool

Tennis Court

Walking Track

Welfare Centre

Yoga
Connectivity
Bandra Railway Station (E)

Santacruz-Chembur Link Road
FAQ
What is the average size of a 3BHK apartment in BKC?

An average 3 bhk apartments in bkc mumbai has a built-up area of anywhere between 850 sq.ft and 1500+ sq.ft. It depends on the project and the preferences of the builder. On an average, you can expect a 3BHK in BKC to be at least 1200 sq.ft in size.

Are there apartments available for sale in BKC?

Yes, there are a lot of up-and-coming residential projects in BKC that house apartments of all sizes and configurations. 10 BKC is one such project that houses 2/3/4 bhk luxury flats in bkc bandra, available for sale. For premium 3BHK in BKC or luxurious 5BHK apartments, 10 BKC is the project of our choice.

What is the cost of an apartment in 10 BKC in Mumbai?

Adani ten bkc bandra houses an assortment of apartment configurations, which include 3BHK, 4BHK, and 5BHK. 3BHK in BKC comes with a price tag of Rs. 6.49 Cr onwards. To know the prices of their larger apartments, you can get in touch with us at 99homes.

How many flats are there in 10 BKC?

10 bkc bandra east houses a whopping 1080 units, spread across 3 mega wings. The project houses premium 3BHK in BKC, along with 4 and 5BHK configurations that offer elevated, world-class living, with end-to-end premium amenities and a spectacular location.

Is 10 BKC in Mumbai an excellent place to live?

Without a doubt. Spread across 4.9 acres, the project features thoughtful design, elite urban aesthetics, and natural expanses that allows you to rejuvenate and relax. It also features premium 3BHK in BKC, as well as 4 and 5BHK luxurious apartments that can take your lifestyle to the next leve.
Info Project
Roof Pitch

30°

Levels

3

Bedrooms

3

Lot Size

250 m²

Garage

1

Bathrooms

3